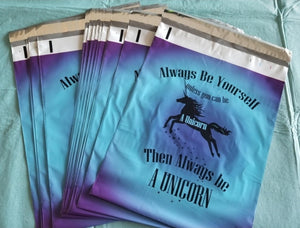 Dress up your packages to bring a smile to your recipient!
10"x13" is a great size for many items like shirts, smaller jeans, kitchen towels, or even to put a plain box in to keep the moisture out!
Each bag has a nice strong adhesive strip on it to keep it secure with even the roughest of shipping handlers! 
Sold in packs of 10!